DIE ZEICHNUNGEN VON ARCHITEKT PAUL RUDOLPH
RESTAURIERT, RETUSCHIERT UND RECOLORIERT NACH DEN FRÜHEN ORIGINALSKIZZEN.
Paul Rudolph studierte Architektur am Alabama Polytechnic, jetzt Auburn University. Nach Abschluss des Zweiten Weltkriegs studierte er bei Walter Gropius und Marcel Breuer an der Harvard University. Seit 1951 hatte Rudolph sein eigenes Atelier in Sarasota, Florida.
Er war einer der führenden Vertreter der sogenannten Sarasota School of Architecture mit zahlreichen Entwürfen für das dort angepasste subtropische Klima.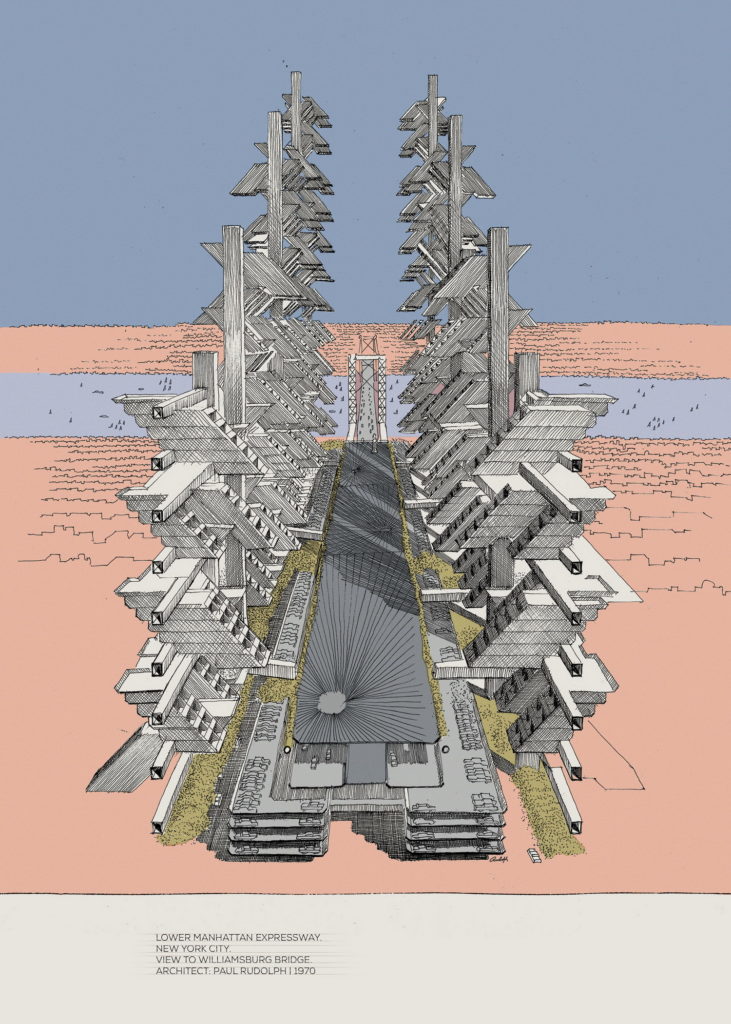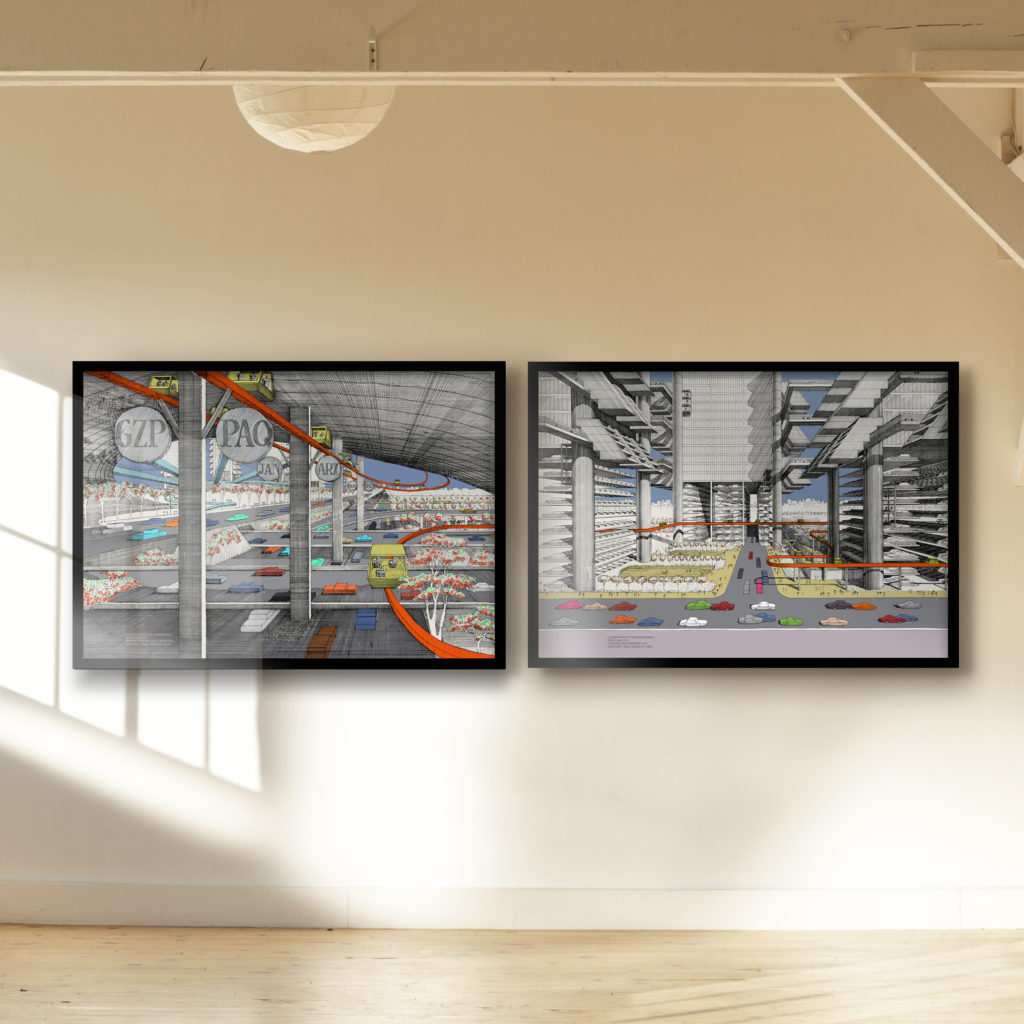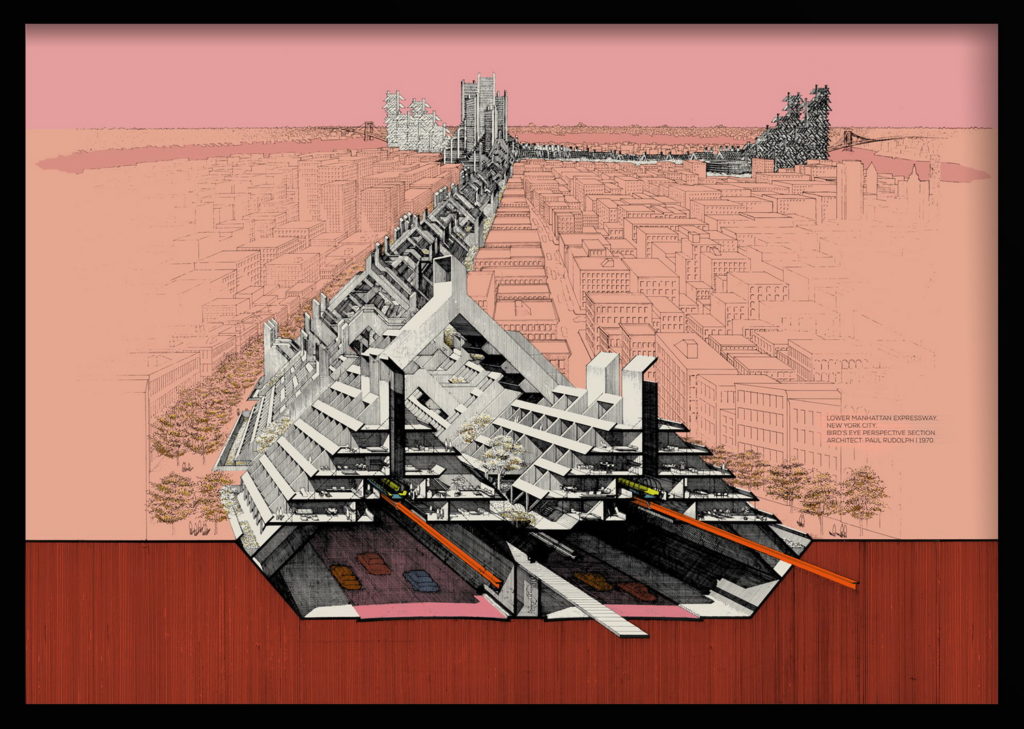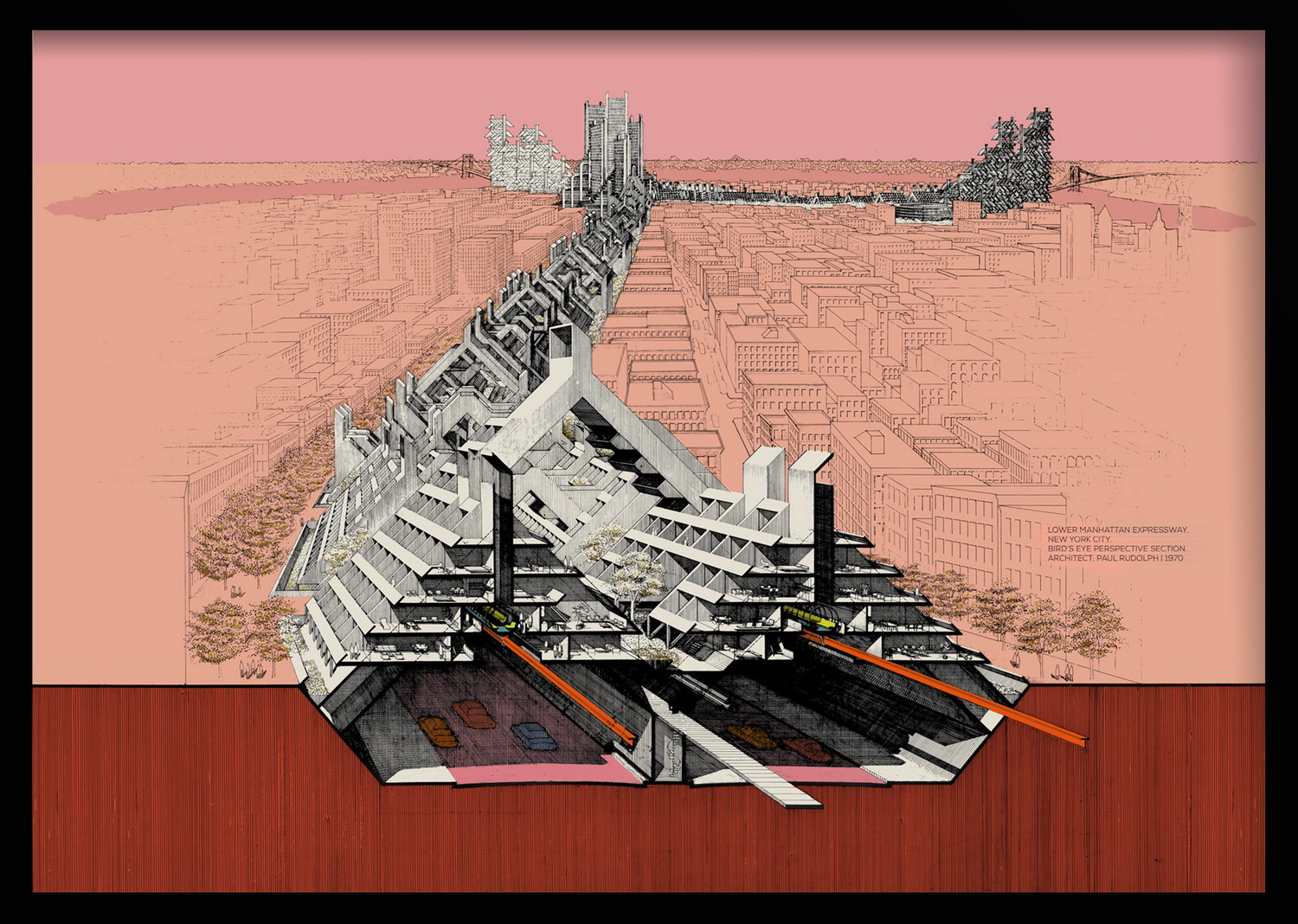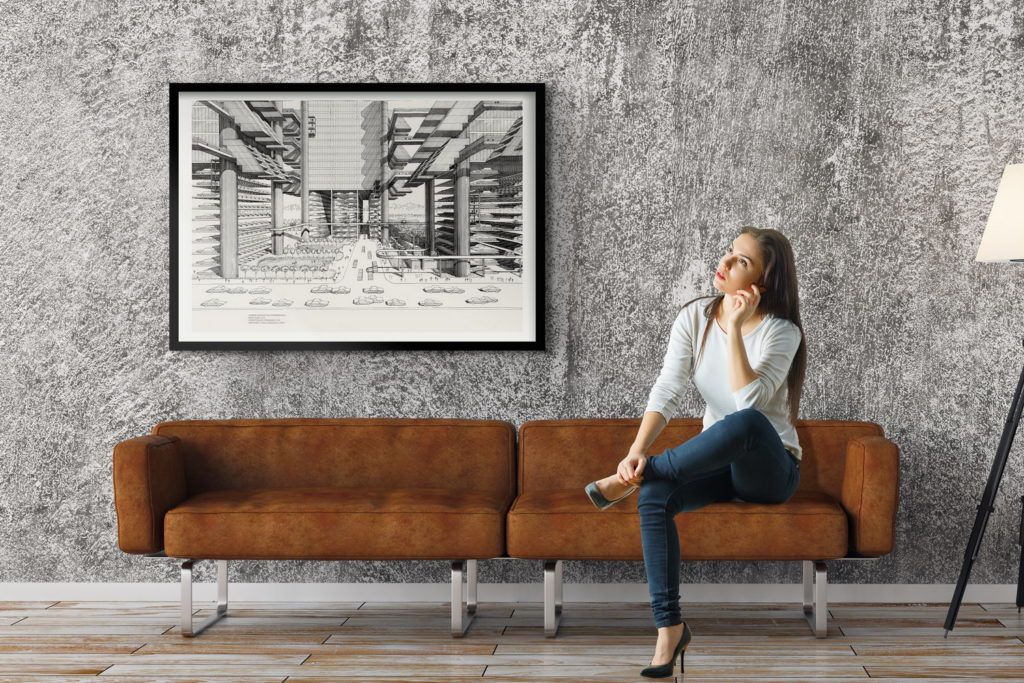 ZITAT New Yorker: "Back in 1967, Rudolph was commissioned by the Ford Foundation to study the implications of the Lower Manhattan Expressway, Robert Moses's project for a Y-shaped highway that would have tied the Holland Tunnel to the Williamsburg Bridge and the Manhattan Bridge. 
The expressway would have destroyed much of what we now know as SoHo and Tribeca, which could not have evolved as they did had the highway been built. I am not sure it is possible to find anyone who regrets that this project never happened."