COMING SOON ON KICKSTARTER:
FUNNY BONES CALENDAR 2020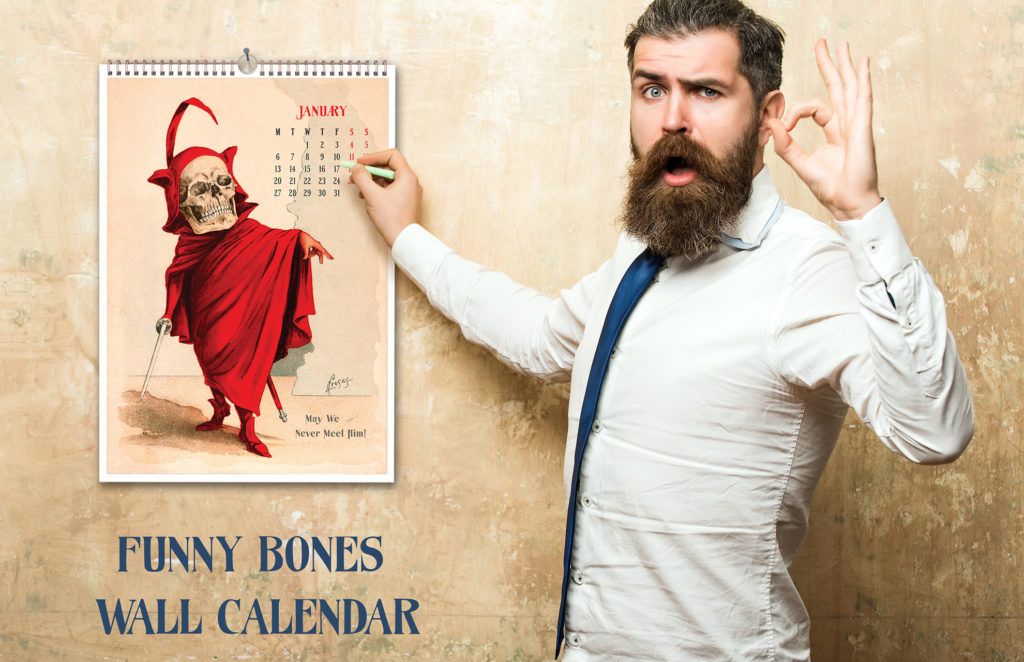 Louis Crusius practiced medicine and was a lecturer in anatomy and histology in the 19th Century. Drawing was a hobby for Crusius, and he produced a vast number of humorous works. Almost his last conscious act was the completion of an 1898 New Year's card shortly before his death. His drawings frequently incorporated a humorous and satiric view of the medical profession. Most of his works were given to friends and family. A few, such as The Diagnosis, were sold to be included in a calendar published by the Antikamnia Chemical Company of St. Louis or to be used for other advertisements.