A FANTASTIC & COSMIC POSTER DESIGN PROJECT.
PRINTED ON MATTE PAPER IN MUSEUM QUALITY.
Stephen William Hawking (8 January 1942 – 14 March 2018) was an English theoretical physicist, cosmologist, author, and Director of Research at the Centre for Theoretical Cosmology within the University of Cambridge.
Carl Edward Sagan (November 9, 1934 – December 20, 1996) was an American astronomer, cosmologist, astrophysicist, astrobiologist, author, science popularizer, and science communicator in astronomy and other natural sciences.
Sir Arthur Charles Clarke, (16 December 1917 – 19 March 2008) was a British science fiction writer, science writer and futurist, inventor, undersea explorer, and television series host.
A five-dimensional space is a space with five dimensions. If interpreted physically, that is one more than the usual three spatial dimensions and the fourth dimension of time used in relativitistic physics. Whether or not the universe is five-dimensional is a topic of debate.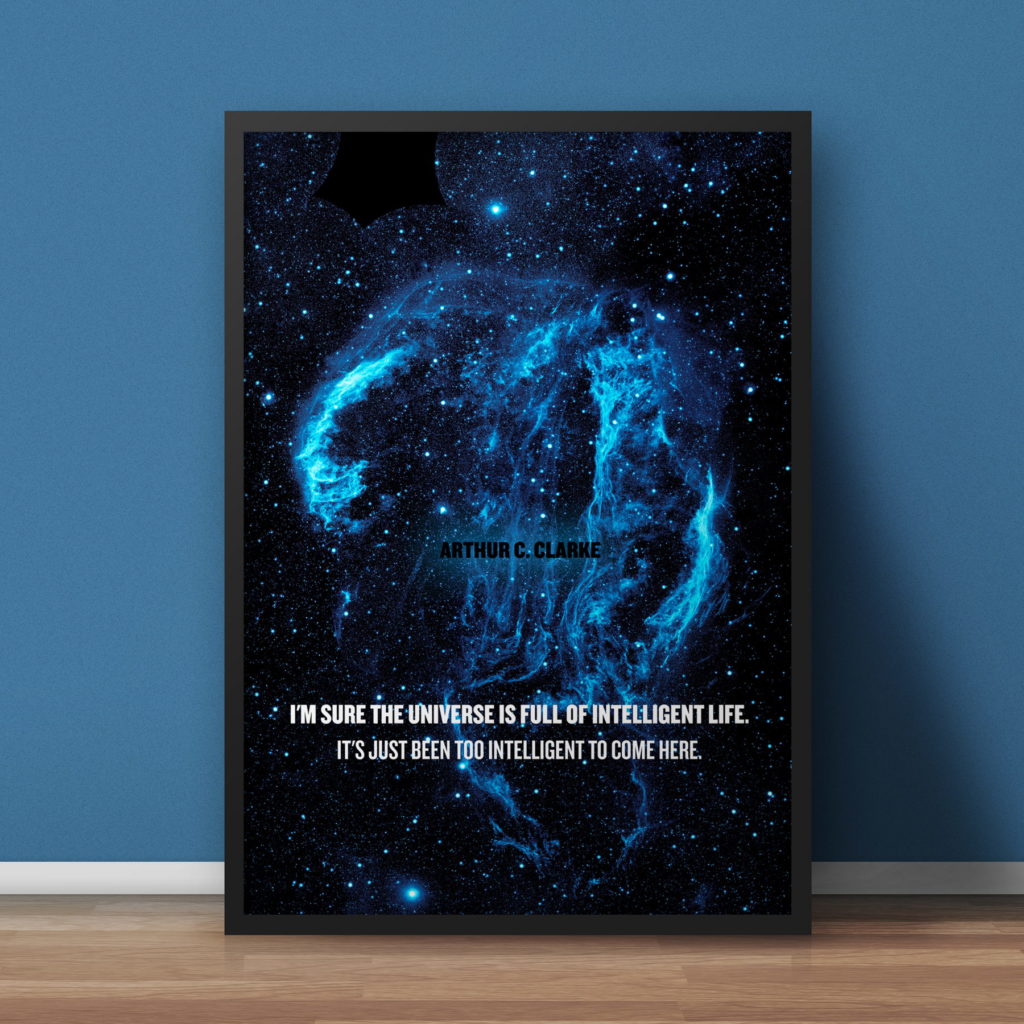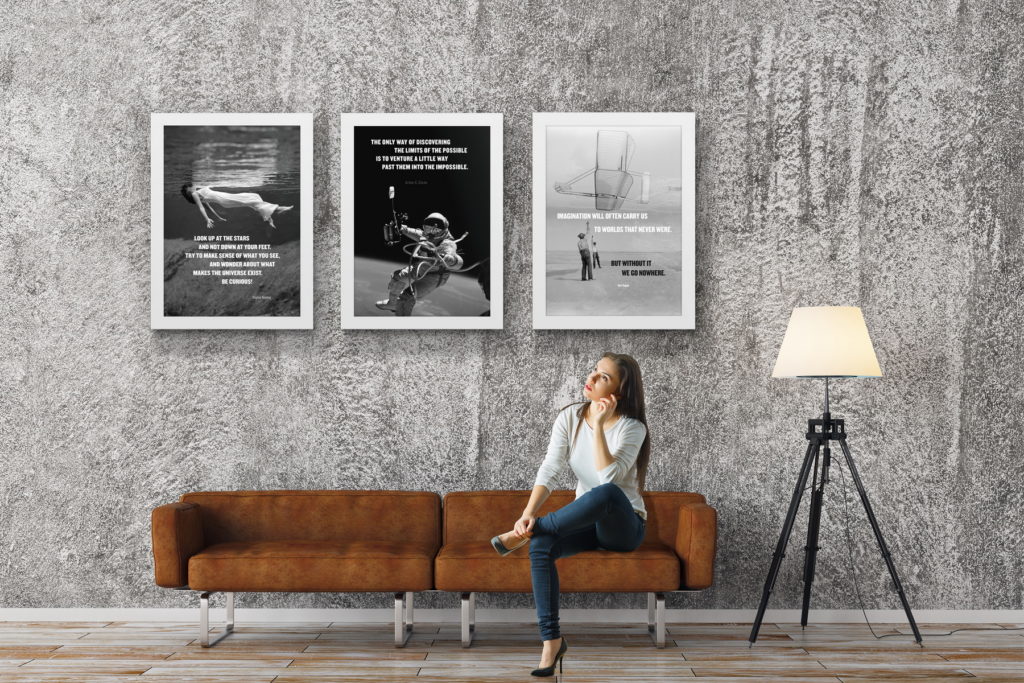 Some years ago, we made some Printing Projects with Vintage images and quotes of famous Authors. We collected such a lot of stuff and tried to make a concept out of it. But this was really diffiuclt. Tim loves Science Fiction and had also been working many years ago for an ESA Project and met the Astronauts Ulf Merbold and Thomas Reiter. So he is a bit infected with that stuff. I love more Astrology and i'm interested a bit more in the spiritual and emotional ways of Astronomy and Science. But this all fits together in some ways.
So we had those different quotes of a lot of authors and scientists and free picture stuff from the NASA and also the Library of Congress. We retouched these wonderful Photographs and added some quotes. Over weeks we made more and more selections and discovered the flexibility of some quotes and some images. We combined them in modular ways and with 3 quotes of 3 authors on possible 8 images.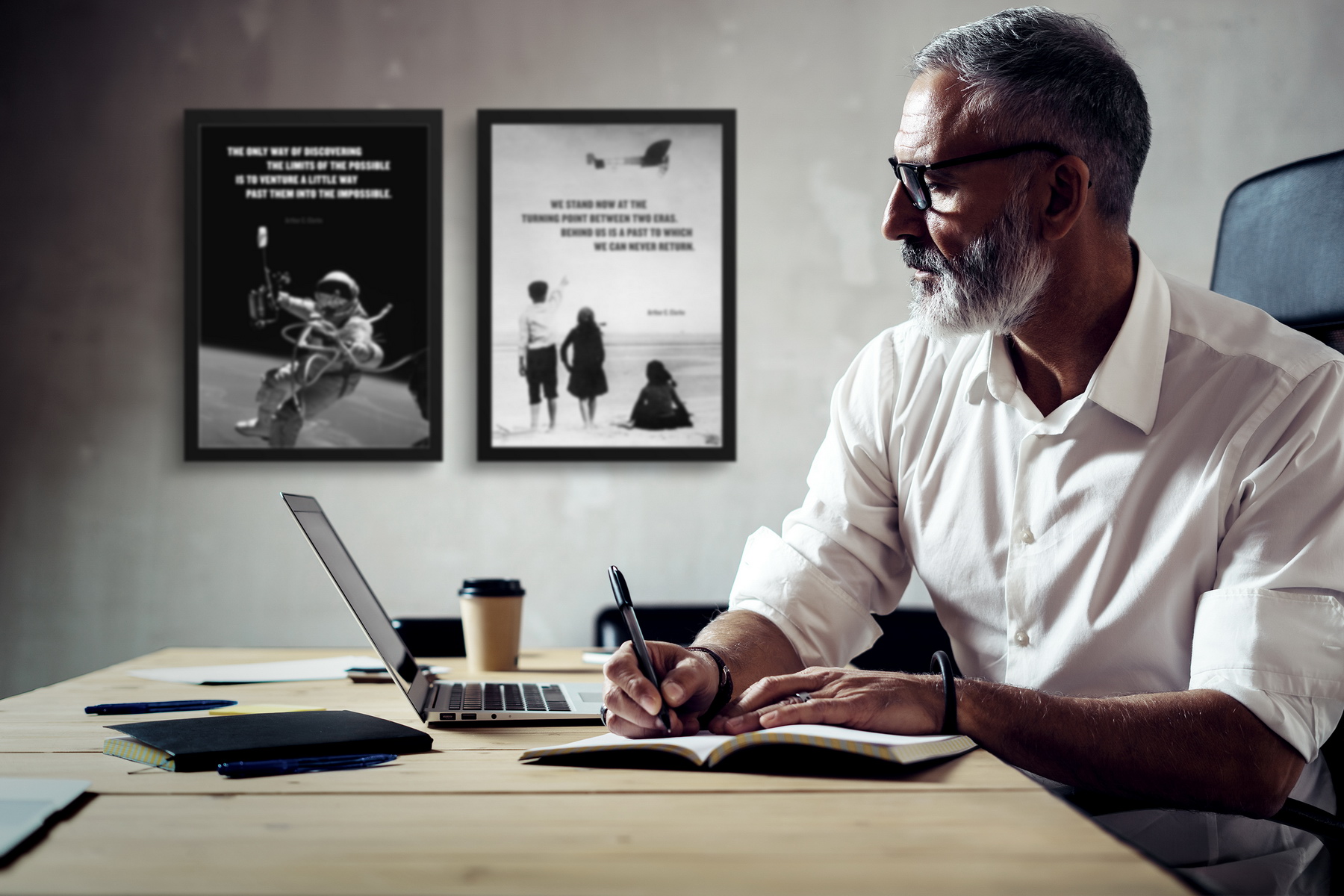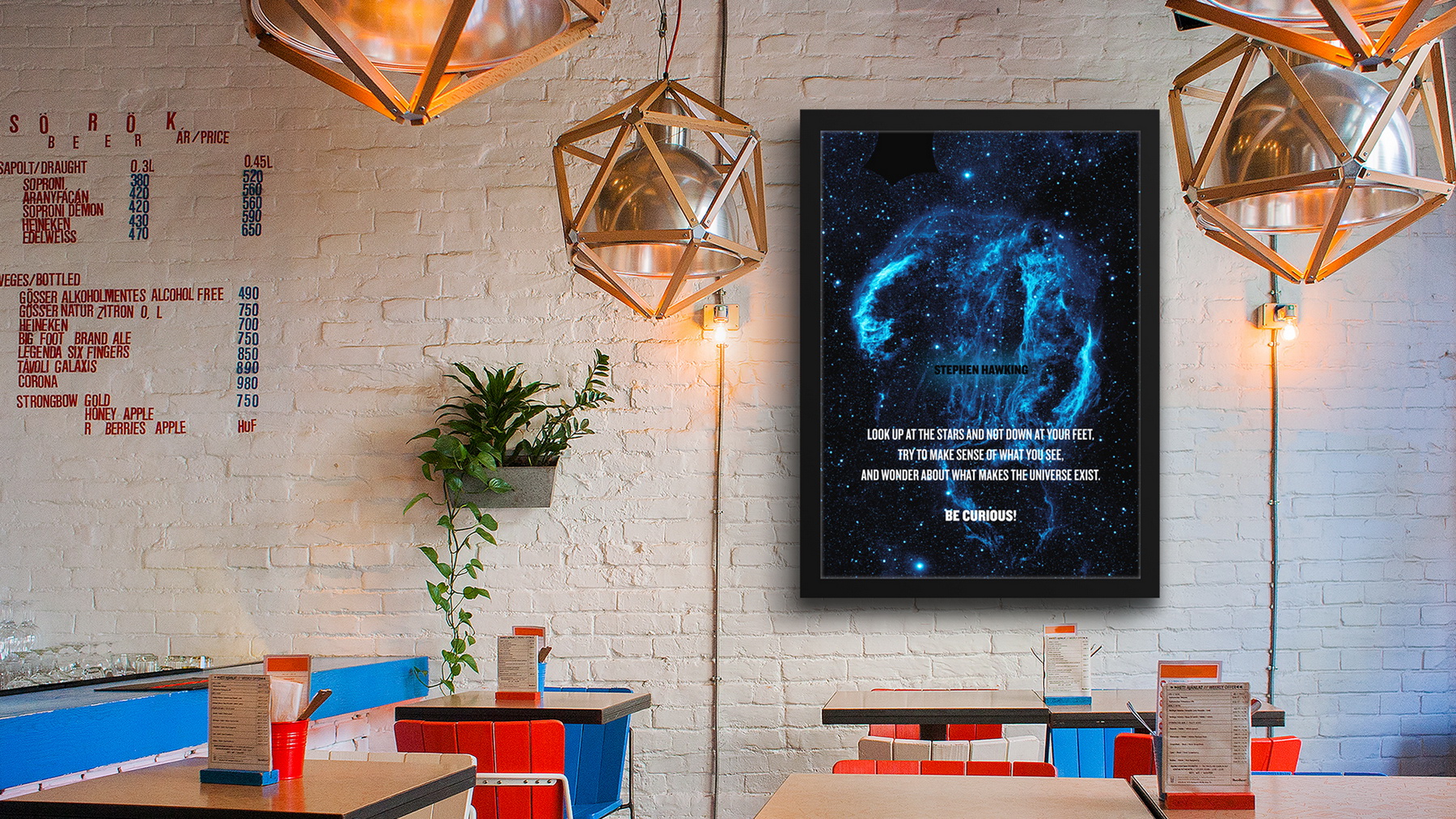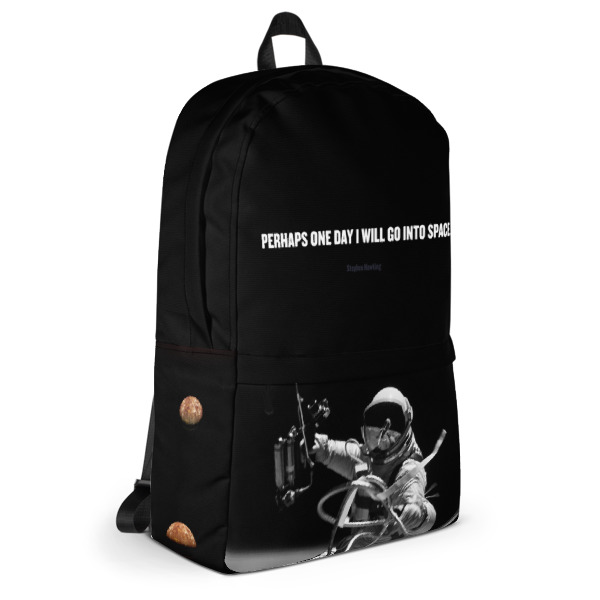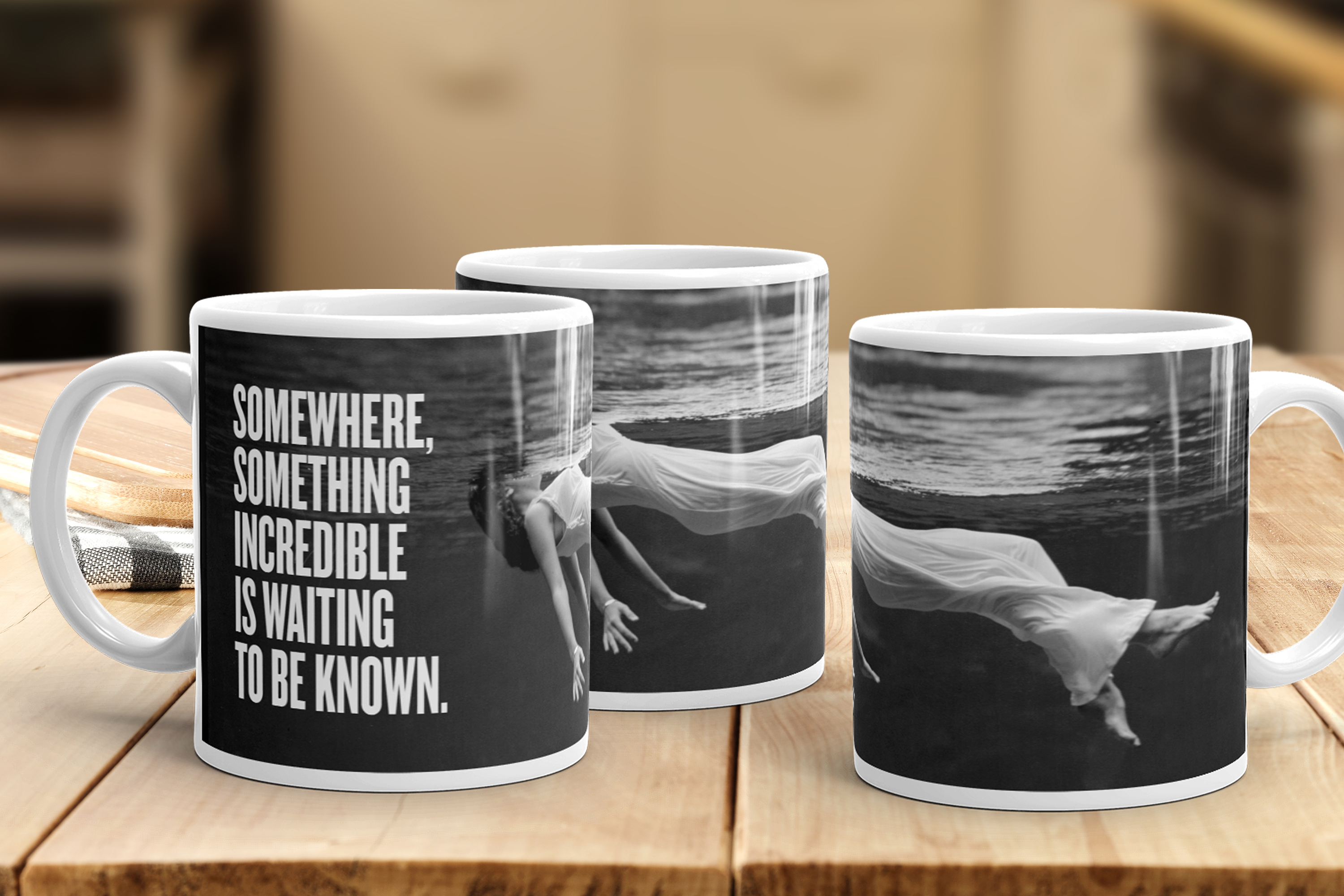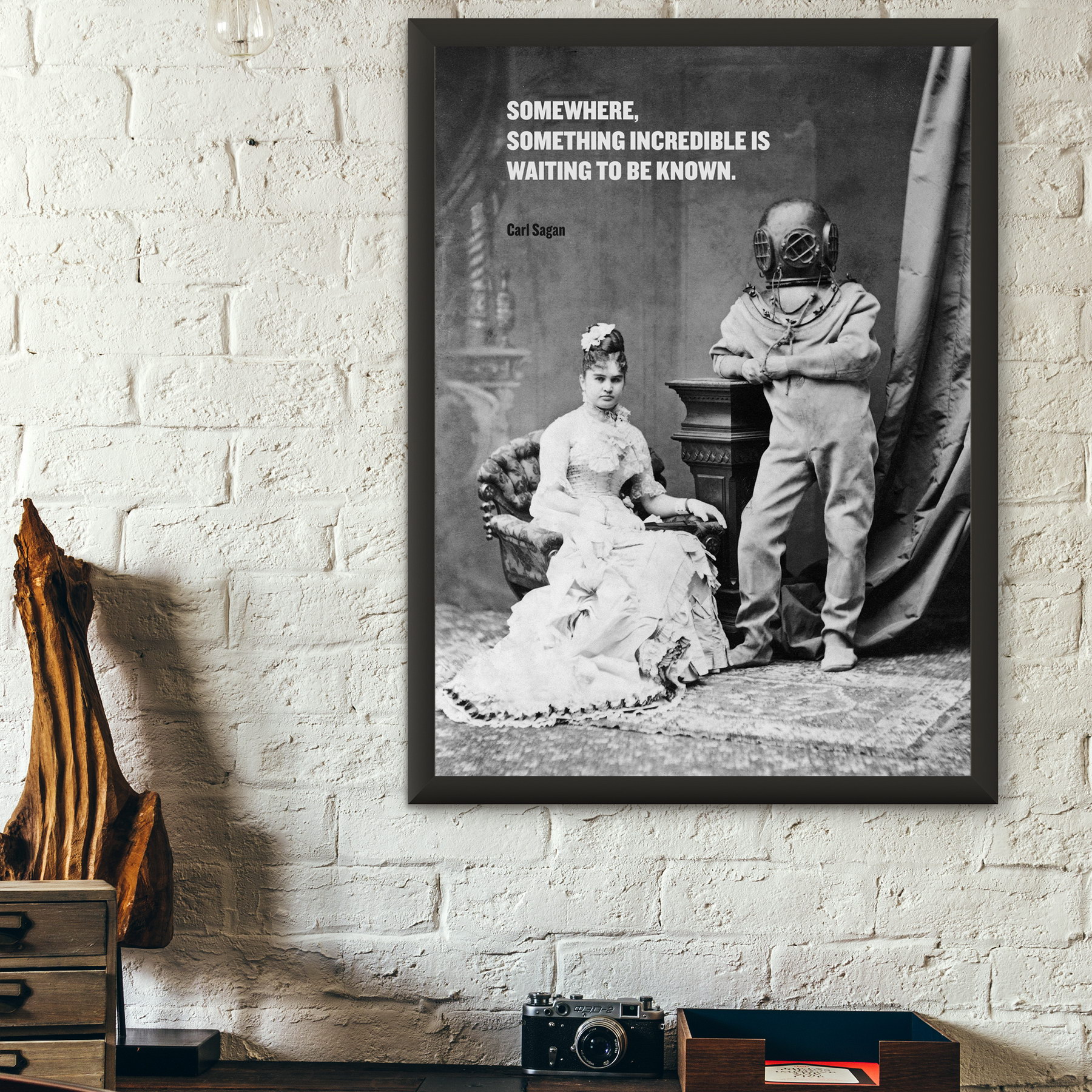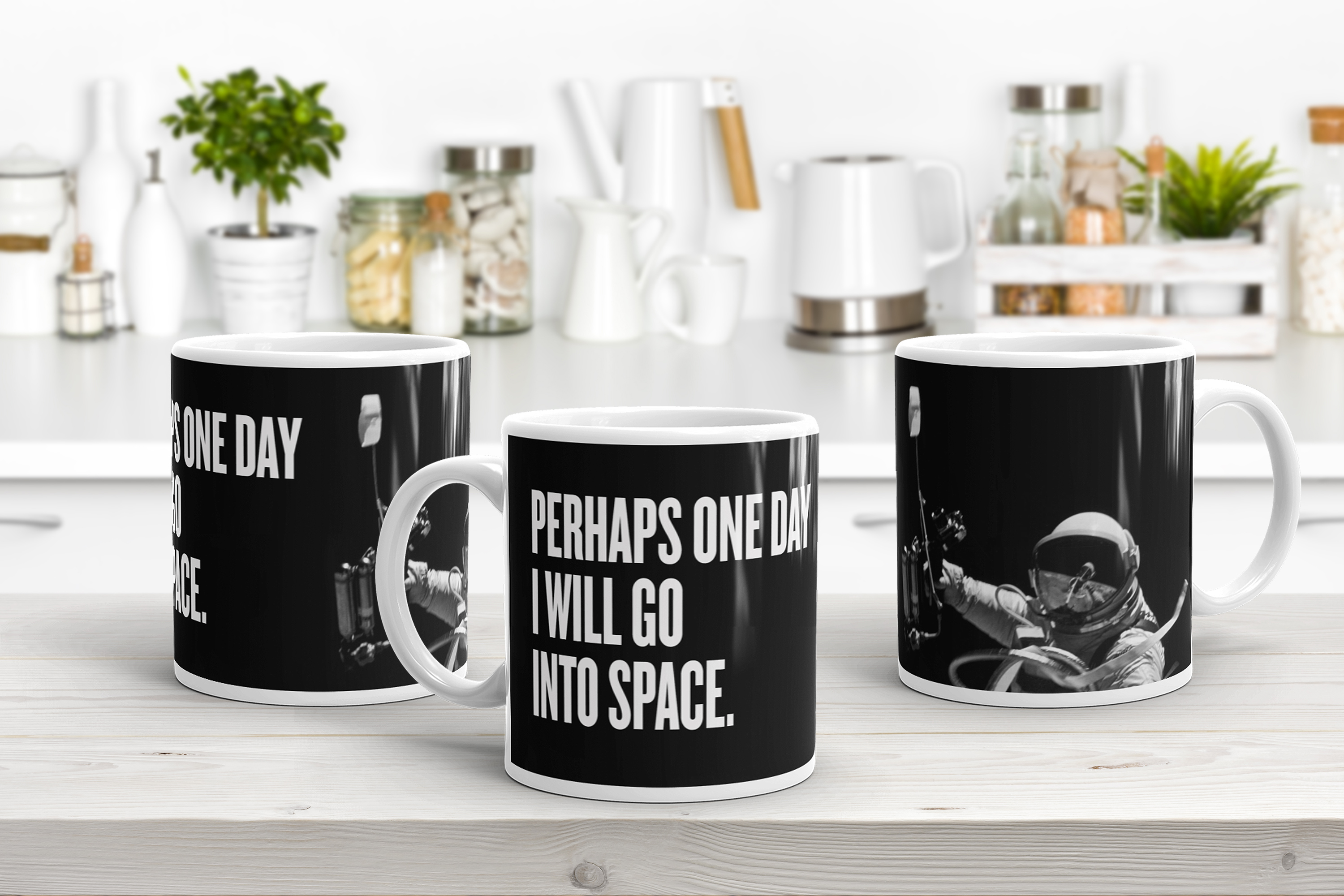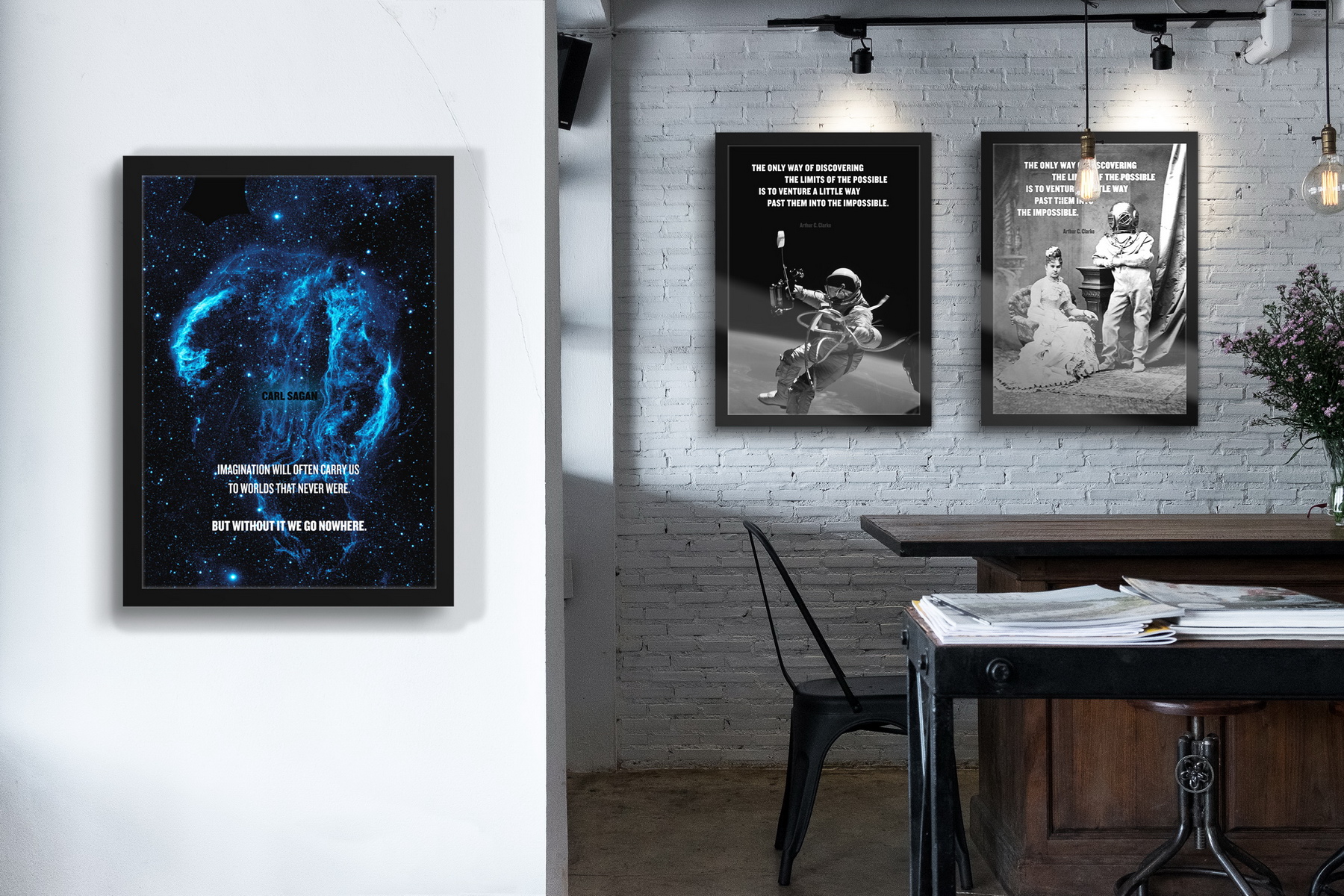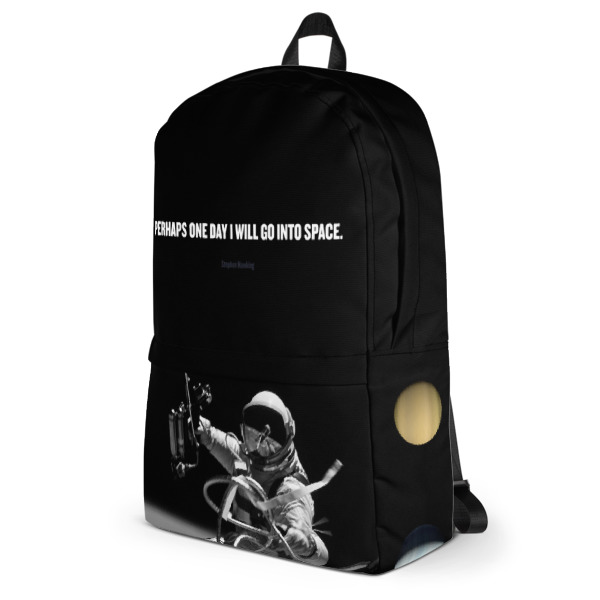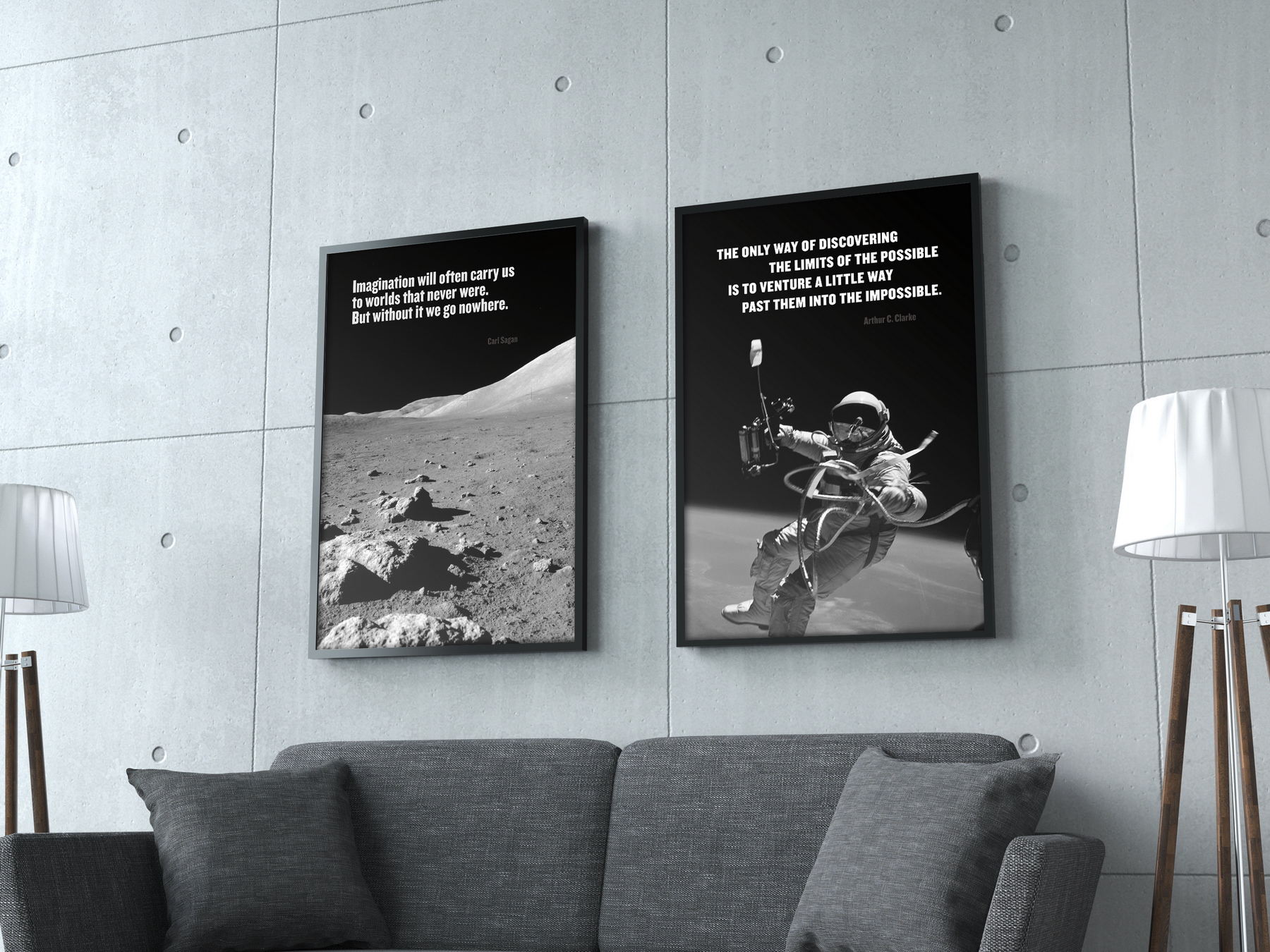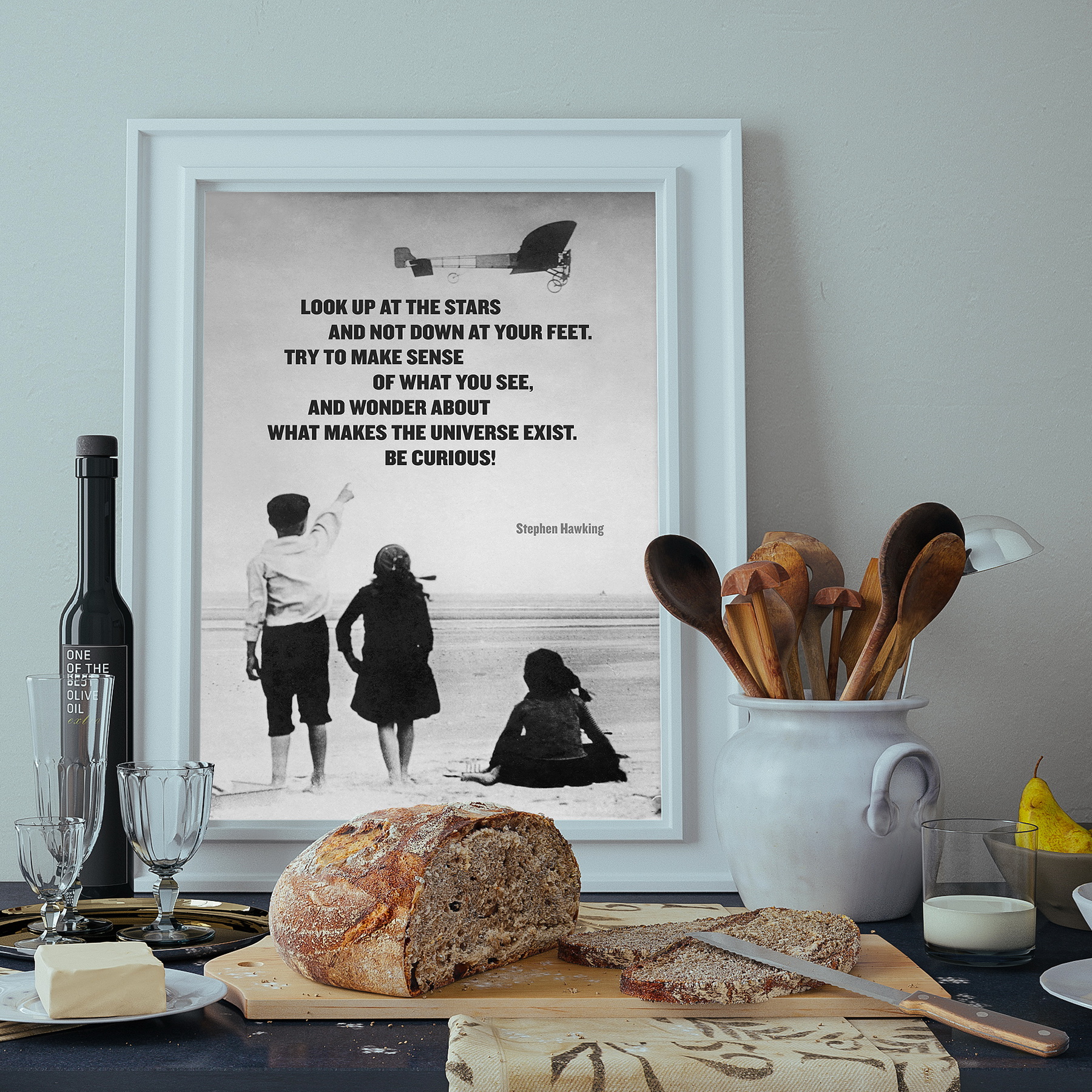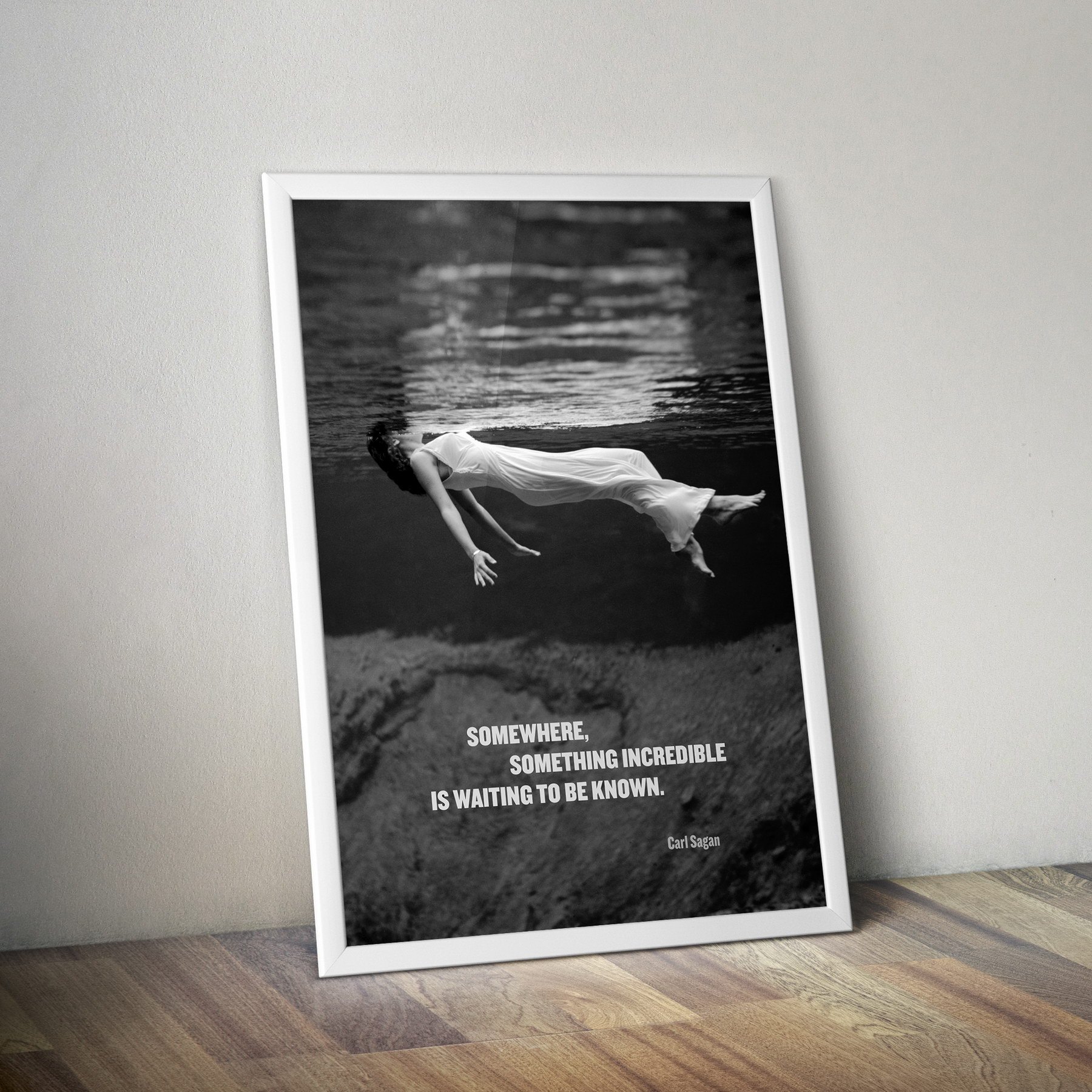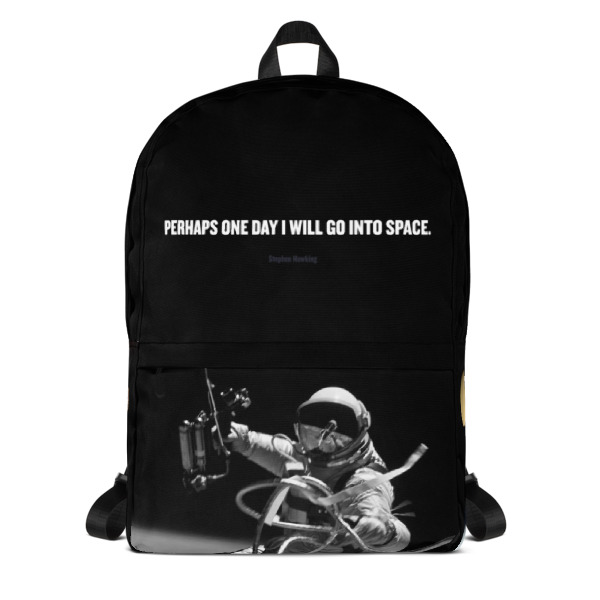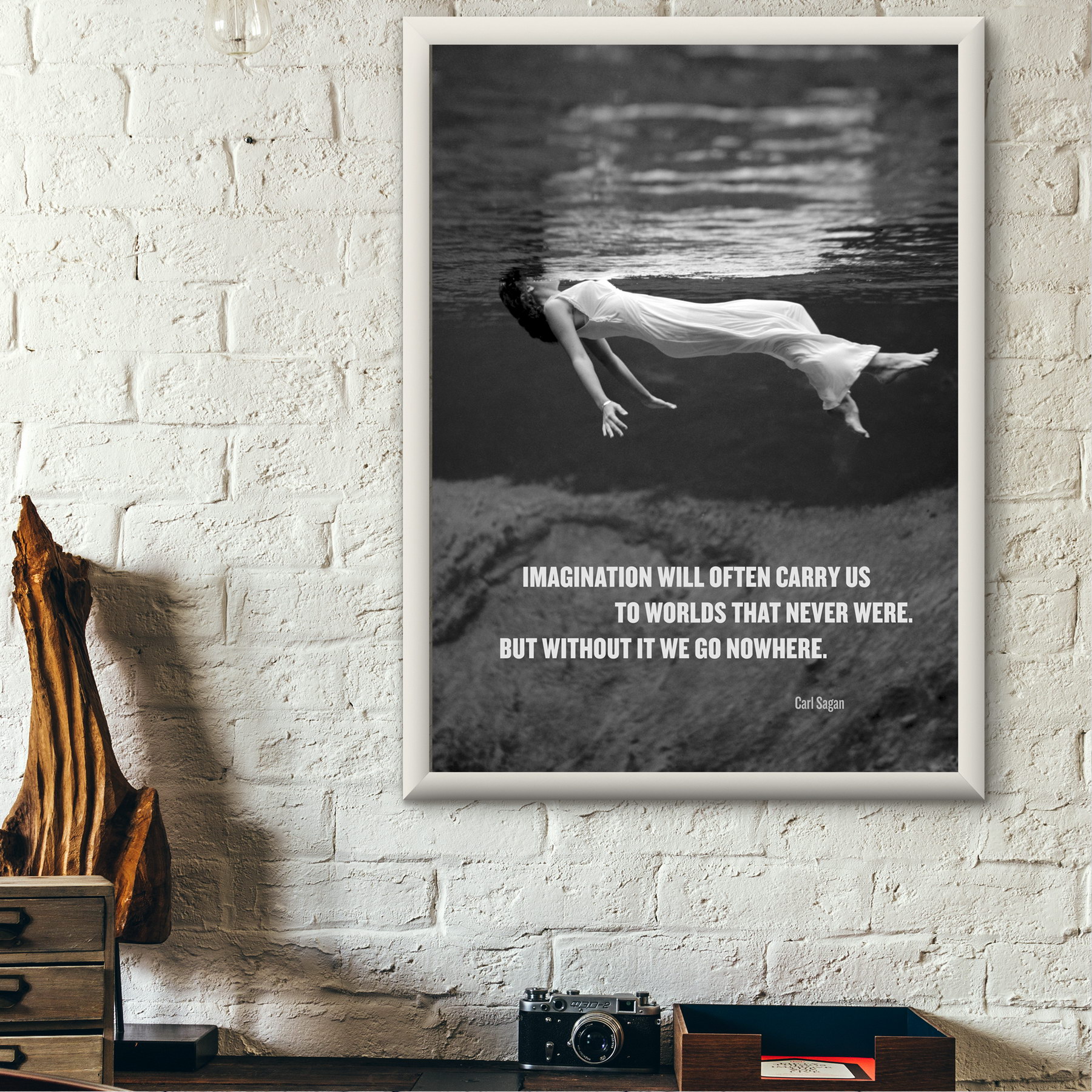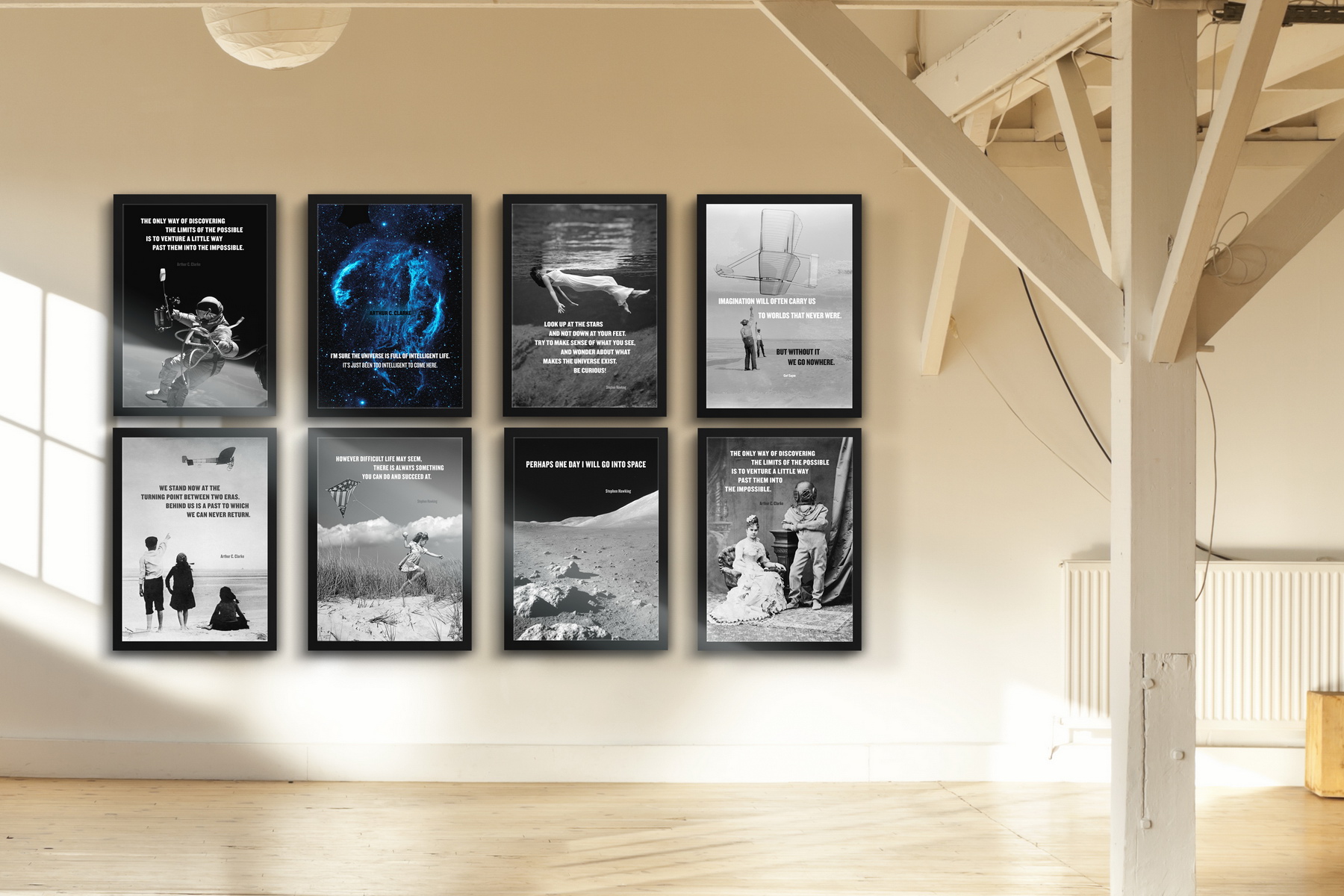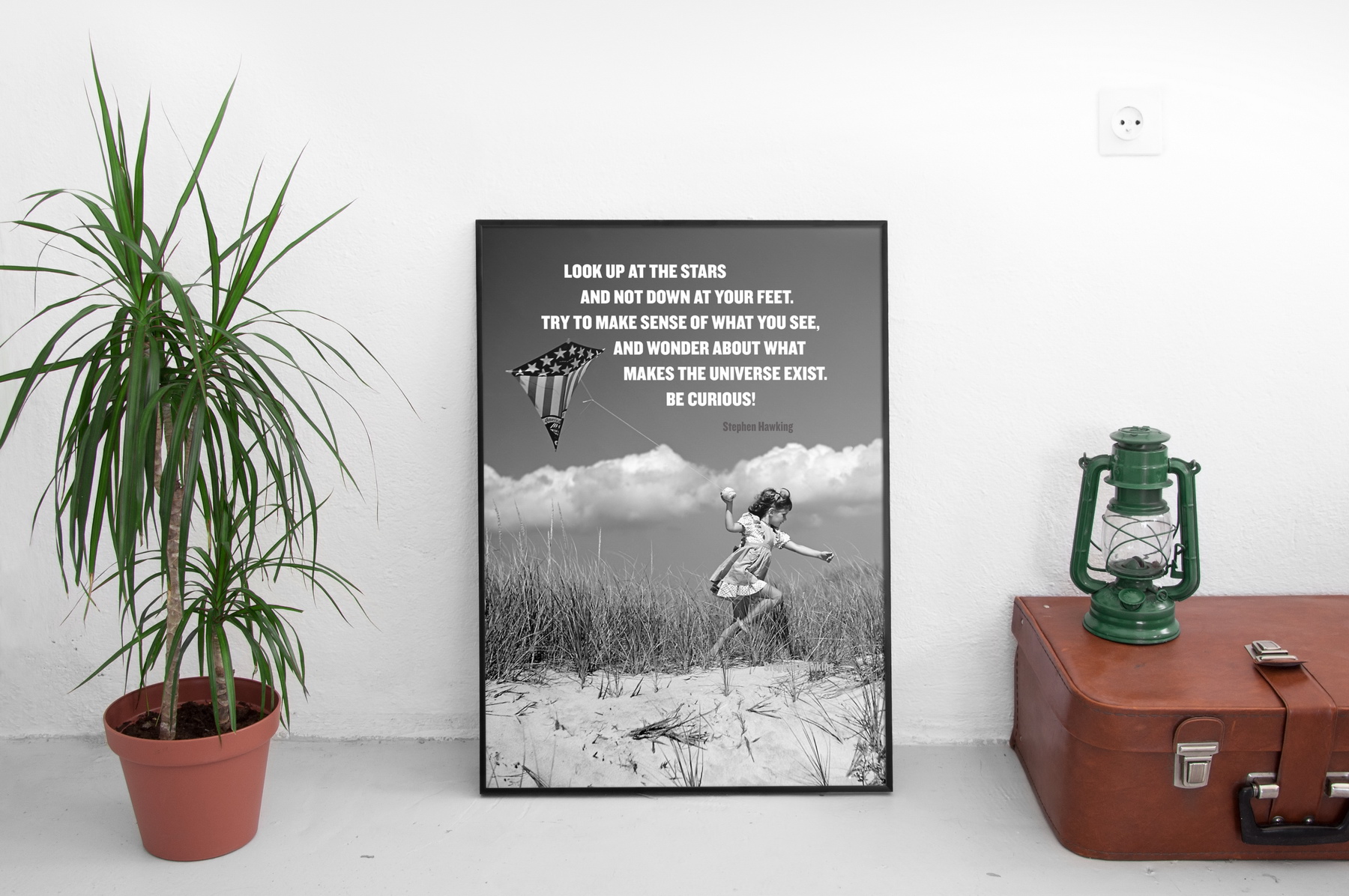 We combined the pictures with the quotes, some combinations are funny, some spiritual and some also give you a wise understanding of life and cosmos. This was also the reason to name this Project the "5th Dimension". You can now select your favourite quote with one of these awesome pictures. After project ending we will send you a survey with a link, where you can easily make your choice.
The Quote Posters are printed on 200 Gramm Epson Matte Paper in Museum Quality and are produced in the US and in Europe. So you will get a very low Shipping rate wherever you live…We offer two framed Inch-Sizes. We recommend to frame the Artprints yourself. It's really easy and you can get the perfect frame of your choice!