THE DRAWINGS OF ARCHITECT PAUL RUDOLPH
The Original Drawings restored, retouched and recolored after the early original Sketch.
Paul Rudolph studied architecture at Alabama Polytechnic, now Auburn University. After completing the Second World War, he studied with Walter Gropius and Marcel Breuer at Harvard University. Since 1951 Rudolph had his own studio in Sarasota, Florida.
He is one of the leading representatives of the so-called Sarasota School of Architecture with numerous drafts for the subtropical climate adapted there.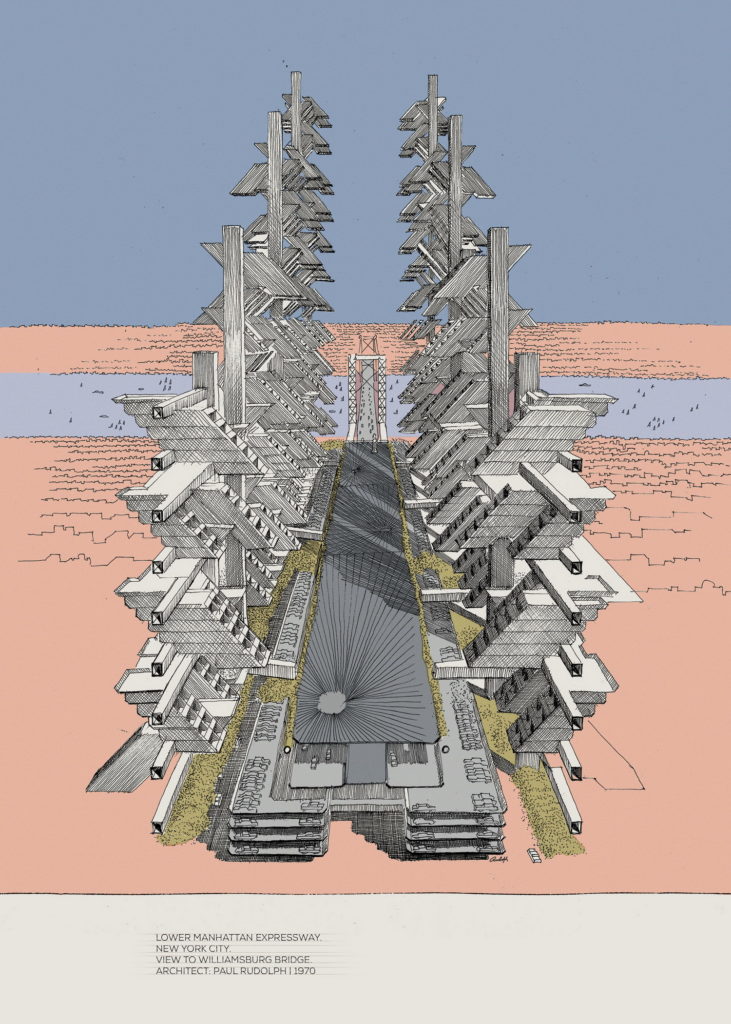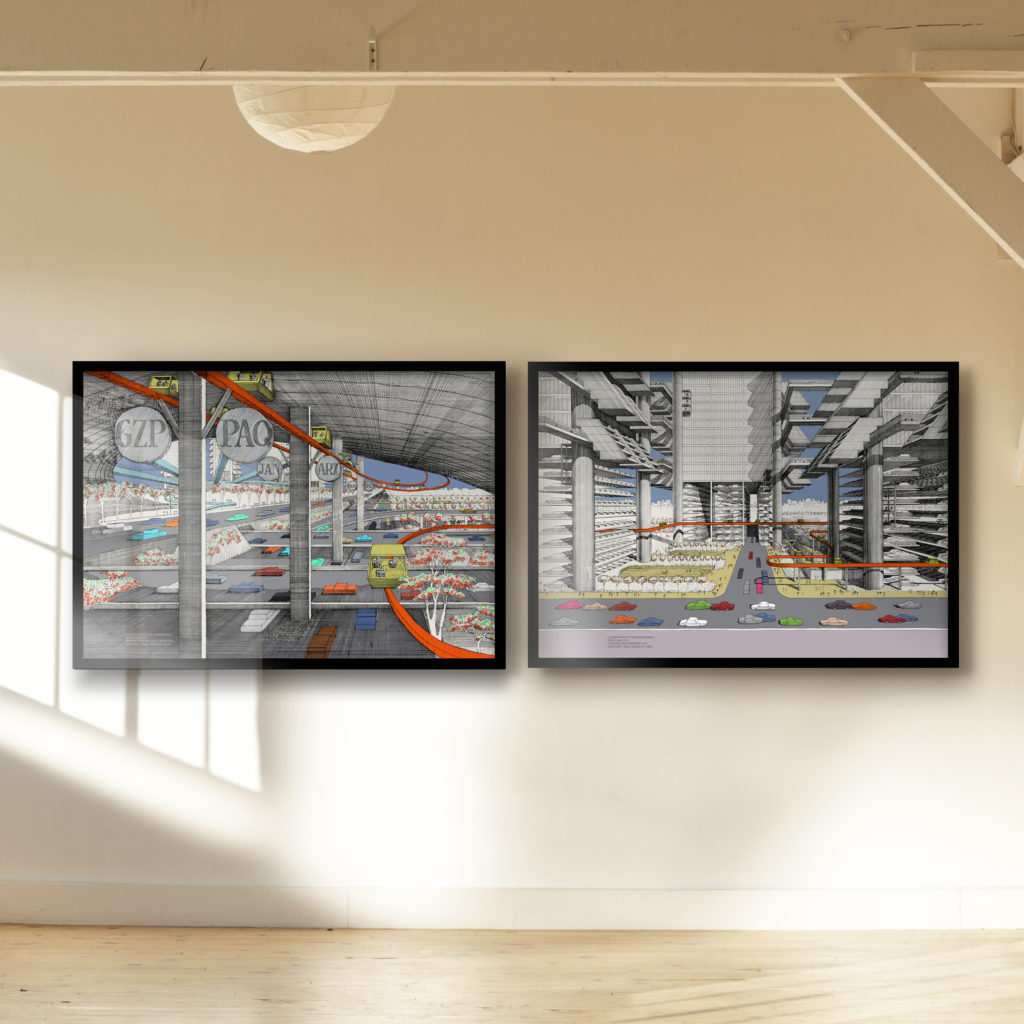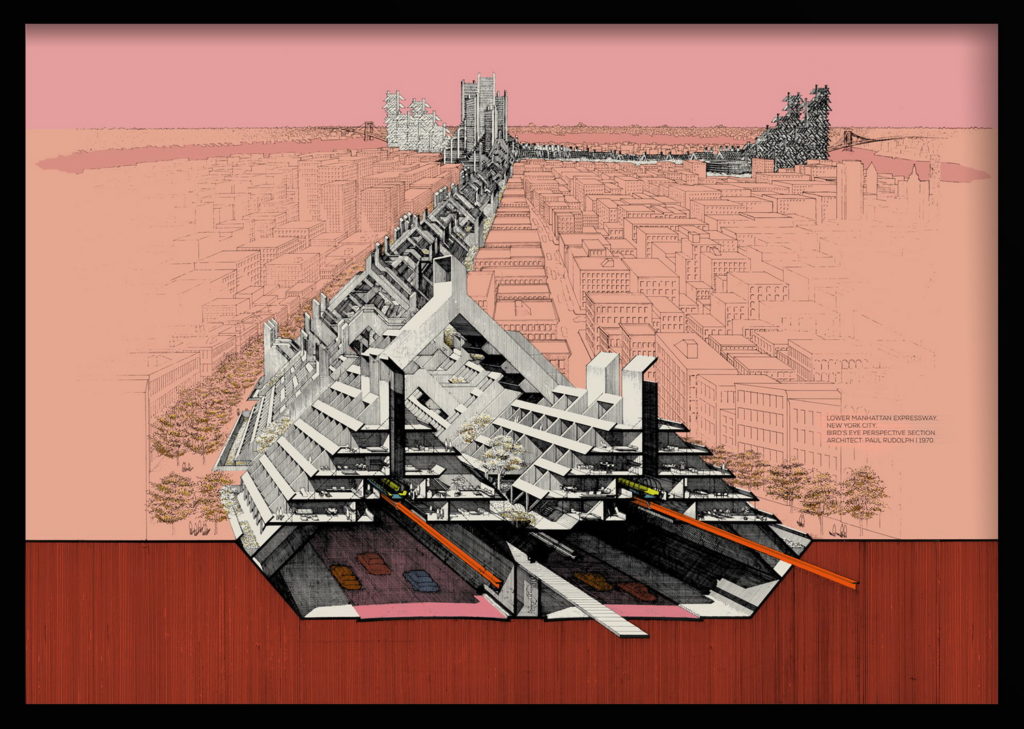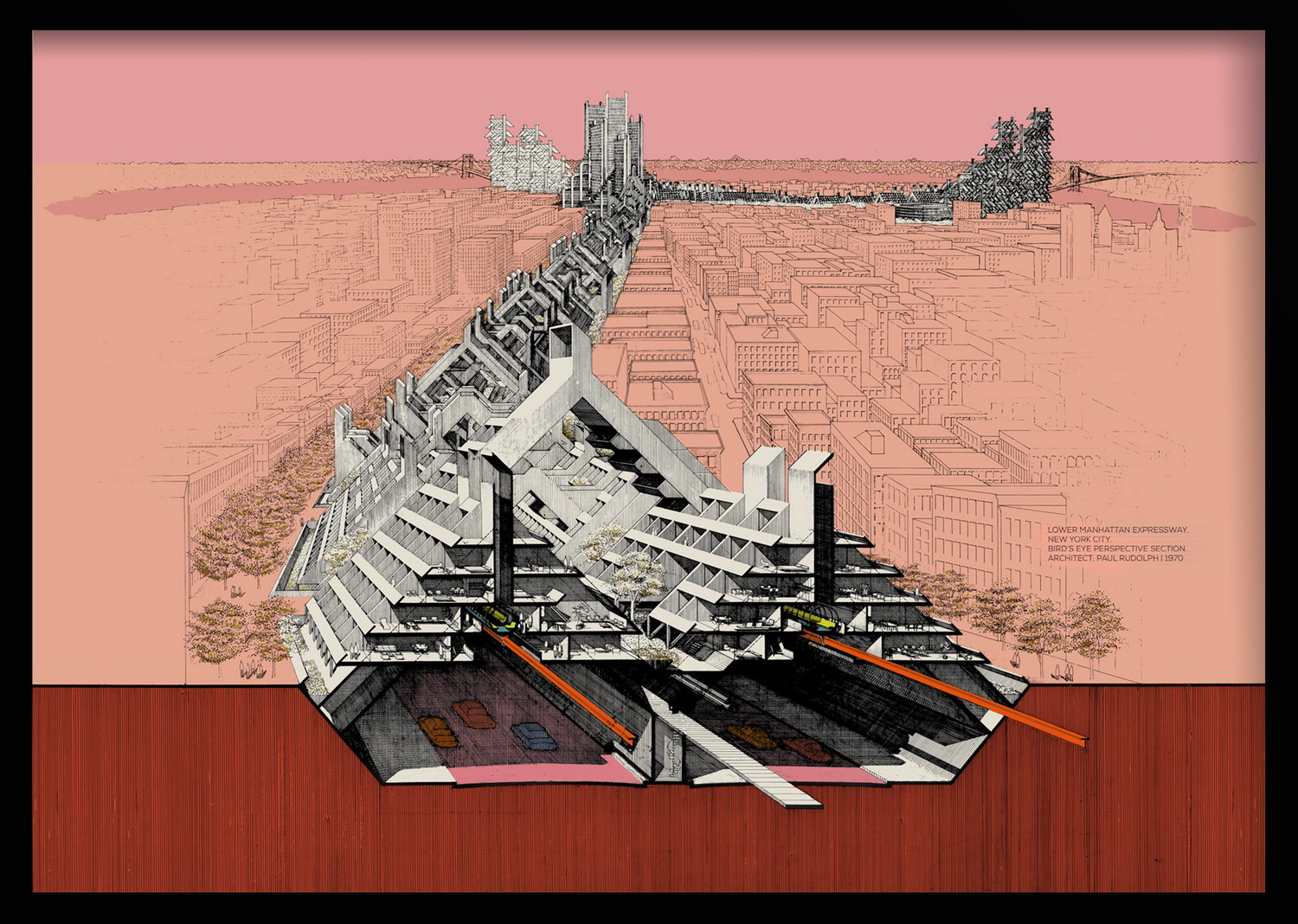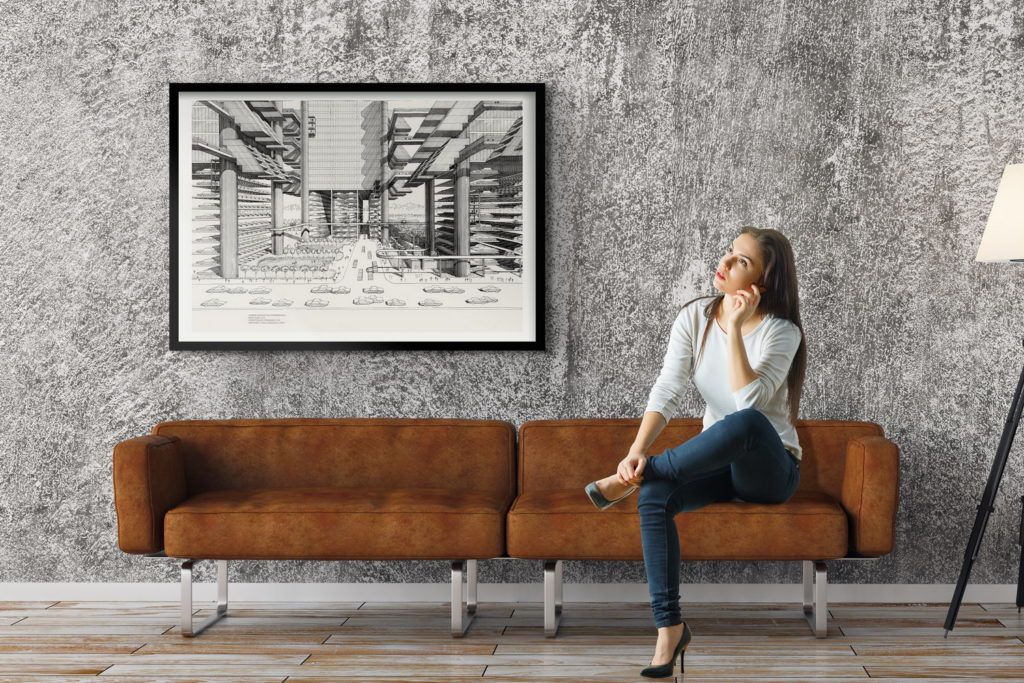 Quote New Yorker: "Back in 1967, Rudolph was commissioned by the Ford Foundation to study the implications of the Lower Manhattan Expressway, Robert Moses's project for a Y-shaped highway that would have tied the Holland Tunnel to the Williamsburg Bridge and the Manhattan Bridge. 
The expressway would have destroyed much of what we now know as SoHo and Tribeca, which could not have evolved as they did had the highway been built. I am not sure it is possible to find anyone who regrets that this project never happened."